"The Study of Reality"

Warning! This Blog Contains Social Commentary, Brilliant Observations, Dry Wit, and Rampant Sarcasm. Use At Your Own Risk.
---
Drilling In ANWR Still Doesn't Make Any Freaking Sense
Posted American Dream, Business, Consumerism, Economics, Energy, Environment, Global Warming, Nature, Politics, Science, Society on Tuesday, August 12th, 2008.
Comments(0)
More scare tactics from the anti-facts/reality/science wing of the conservative movement.
A while back I received an email with the subject line of "Lies Vs. Truth". It was one of those chain emails that right-wing type folks so often seem to send around. (I assume it's the same demographic who "learns" about politics by talk-radio, because I never receive any left-slanted chain emails.)
The gist of the email was that all of our oil problems would be solved and that prices would go down by a huge amount if only we'd drill in ANWR. It showed pictures of the tundra, which it labeled a "wasteland" and insinuated that since it wasn't pretty, it wasn't valuable to anyone so we might as well drill and what's the big deal. It also showed a herd of caribou within a couple miles of a drilling facility and a polar bear standing atop the oil pipeline. The inherent message was "see the animals are fine, what's the problem."
It was your typical diatribe about how "the liberals" are ruining the world, blaming Al Gore for high gas prices, and other emotional rather than fact-based "reasoning". Your typical Rush Limbaugh type of hype—long on hot air, short on facts.
I deleted that email as I usually do with this sort of crap, but something gnawed at me for a couple of days. I couldn't bare the thought of someone's opinion actually being swayed but that load of rubbish. I couldn't bare the thought of more uninformed idiots making political and environmental choices based on this load of hogwash.
Not that I though it would do much good, but I replied with the following email….
——————————————————
Sorry I just couldn't let this load of half-truths and innuendo go by without, as Paul Harvey used to say, "The rest of the story."
I don't care to get into a big argument about anything but I can't bear the thought of people making actual political decisions based on scare tactics from a hyped-up email.
Lies vs. Truth? Hmmmm. I don't see any facts in that email, just name calling and fear-mongering.
So lets look at some actual facts…
But first, why does this type of crap always have to demonize people and reduce them to a label like "the democrats", "liberals", "greens", etc? There are people with views different than your own obviously. Labeling them and reducing them to a stereotype instead of a real human being makes them easier to hate. That's the whole reason for it. Anyone who's intellectually honest knows that regardless of the political/social/economical/ leanings there's plenty of BS, slant, and lies to go around. To act as if "your side" has all the answers, is perfect, never lies, and has a lock on virtue is completely dishonest and is a disservice to democracy.
We all personally deal with people one on one who think differently than we do and we generally treat them with courtesy and respect. I don't think most of us walk around all day yelling at people and calling them names do we? Why then do people do it emails? I guess it's impersonal and if they're just "a [insert your hated stereotype here]" then they're not really a human being and so are OK to insult? Maybe I just look at people differently than some folks do…
But since the email demonized the "liberals" and "greens" I'll assume that it was written from a "conservative" and "republican" point of view and respond accordingly.
Why is ANWR such a political football anyway? The amount of oil there is very small. According to the US Department of Energy, United States Energy Information Administration:
"Additional oil production resulting from the opening of ANWR would be only a small portion of total world oil production, and would likely be offset in part by somewhat lower production outside the United States. The opening of ANWR is projected to have its largest oil price reduction impacts as follows: a reduction in low-sulfur, light crude oil prices of $0.41 per barrel (2006 dollars) in 2026 for the low oil resource case, $0.75 per barrel in 2025 for the mean oil resource case, and $1.44 per barrel in 2027 for the high oil resource case, relative to the reference case."
Wow! Drilling in ANWR would have the huge impact of reducing oil prices by 41 cents a barrel…in 2026! It would take at least 10-15 years to even get the oil fields set up so in only 18 short years from now we could be looking at a savings of 41 cents a barrel! Wow, that awesome. I'm sure that would translate to maybe 1 cent reduction in gas prices.
But again, any oil produced in anwr is at least 10-15 years away anyway. It does nothing to change gas prices today and in 18-20 years from now it's still only a tiny, tiny, change at all. In other words it's not worth it financially.
And look, what we're really seeing here are the last gasp efforts of junkies. Think of a heroin addict. They do more and more desperate things to get their fix. They rob their neighbors, they let their kids go hungry, they prostitute themselves. It's the same thing now with oil. US oil production peaked in the late 60s to early 70s. World oil production has peaked within the last few years as well. There's less oil and more people who want it so the price goes up.
Seems to me that republicans/conservatives are always talking about the virtues of the free market, free from the restraints of rules and laws. Well here it is–the free market in action. How do you like it? Was it all that you hoped it would be?
And speaking of the free market, the email mentioned gas taxes and said that Al Gore and the democrats wanted to raise gas prices. Just so you know, the main reason our roads and infrastructure is falling apart is that fuel taxes do not even come close to paying for the costs of building and maintaining roads (which they're supposed to do). So by the logic of getting rid of government meddling and distorting the markets, fuel taxes would probably need to be raised by 4 or 5 times higher so that they would actually cover it. As much as high gas prices suck, you've got to pay for the roads and the fuel taxes are supposed to pay for that. Use the roads more, wear them out more, pay more to fix them. That's the way it's supposed to be but fuel taxes have been kept artificially low because of weak political stomachs. The true costs are hidden and that's not free market.
The point is we're behaving like desperate junkies. Sure you can keep doing more and more desperate things to get your fix but sooner or later you've either got to pull the needle out of your arm or you're going to die. This all could have been avoided but certain factions and political parties have consistently voted against energy efficiency and alternative forms of energy [read conservatives/republicans]. So US, you've got exactly what you voted for. Stop complaining. Or do something about it. Kick the habit!
So then the email went on to show photos of what it termed a "barren wasteland". We don't even know if those are actual photos of the land in question. Regardless, just because you may not think that it looks "pretty" does not mean it's a "barren wasteland". I'm sure the animals and plants that live there don't consider it so. Not to mention the people who have depended on that sort of land to live and hunt for the last 10,000-15,000 years.
Aren't conservatives always going on about "property rights" and "takings"? Well there are 50 indigenous groups of people who are opposed to drilling in anwr because of the havoc that it would wreak on their lives. So how do you square that? Is it ok for a government "taking" just so some corporation can profit? Yes, believe it or not there are still some people up there who try to live a traditional life which depends on the health of the caribou, the fish, and the land for them to survive. Or would you rather just say screw the land and animals and have the people go on welfare?
The email goes on to act as if they want just this tiny little part of the land, so what's the big deal right?
OK here's where they're already drilling in Alaska
Here's where they're already allowed to drill on the north slope.
See that tiny piece of land at the top right? That anwr where they want to expand oil drilling.
The point is that drilling is already allowed on 95% of the north slope! All we're talking about is allowing a mere 5% to go unmolested. Can't it be OK to just leave a tiny bit alone? Can't we leave just a bit of land that we don't rape and pillage? Or is our only value corporate profits? Isn't there more to life than that? Seems like there are a few choice bible verses that say so. Something about "the love of money…"
Then the email shows caribou and a bear near the oil rigs. So what? Where the hell else are they going to go? That's where they live. But you can bet that having all of that industrialization is certainly not doing them any good.
Here's a nice animal photo for you. It's our national symbol of freedom and liberty being scrubbed of oil from the Exxon Valdez disaster.
Whoops, here's a couple of critters that didn't make it.
Thousands of animals died immediately; the best estimates include 250,000 to as many as 500,000 seabirds, at least 1,000 sea otters, approximately 12 river otters, 300 harbor seals, 250 bald eagles, and 22 orcas, as well as the destruction of billions of salmon and herring eggs.
Whoops!
So let's not forget the ole Exxon Valdez disaster. It's 20 years later and the area is not even close to recovering.
Here's some current data from a USA today article:
According to a study out Feb. 15 in the journal Environmental Science and Technology, scientists from the National Oceanic and Atmospheric Administration (NOAA), the U.S. Geological Survey and Alaskan agencies found that oil levels in the sands around the sound are much the same as they were when tests were done five years ago. The study says oil has seeped down 4 to 10 inches.
Seventeen years ago, scientists predicted that the oil would be long gone by now. "We expected the natural decay rate was 25% a year. But very little of the oil actually disappeared," says Jeffrey Short, a NOAA research chemist. "What's left is going to be there a long time."
Instead, the researchers estimate, the oil is "weathering" away at a rate of 3% to 4% a year. "It will be readily detectable for decades," Short says.
The herring fisheries collapsed. Salmon have not recovered. So 34,000 fisherman and others have lost their livelihood because of the Valdez disaster. 34,000! So what are they supposed to do? Just screw them too and let them go on welfare?
Yeah, yeah, it could never happen again. Easy for you to say when you don't live up there and depend on it for your life isn't it? What's the risk to you? Out of site out of mind right? If you don't know them personally then they don't matter. As long as you get what you want then screw everybody else. That's the attitude I guess. Never mind that it doesn't make economic sense. It make good political grist for the mill.
But seriously, passing around those stupid political hack-job emails does no one any good. All it does is stir up resentment and hatred. Don't base your political or other decisions on crap you read in an email and don't just forward them along like a robot. Read the facts, inform yourself, separate the fact from the hype, and then make your own decision.
That's democracy in action regardless of if you're a liberal or a conservative. That's what we need–people thinking for themselves based on facts, not emotions and fear.
—————————————————
The guy who sent me the email was pissed that I responded. I guess he doesn't like facts that don't fit into his political leanings. He had no rebuttal of the facts, how could he. Facts are facts. His only response was that he guesses if it would take 10 years to get oil out of ANWR that we should have started drilling 10 years ago. I guess he's not bothered by the fact that the oil in ANWR might lower gas prices less than a penny a gallon and would screw up one of the last remaining un-raped pieces of land. Wow. Talk about selfish. He's a good right-wing christian though so I'm sure jesus would agree that harming many for the tiny benefit of a few is ok. I think that's in the good book somewhere. "Fuck them that may be harmed by thine actions if thou shall save a few shekels."
Most of the people who responded (there were many cc'd on the original email) thanked me for telling the other side of the story. One was an oil man who had worked up on the north slope. He said I was right on and that he agreed that we shouldn't drill there even though drilling in anwr would bring him more money. One conservative-type said that I had raised some good points "from the liberal perspective". Again, I don't know how facts can be liberal or conservative, but some folks feel the need to see the world with an "us against them" mentality. Sad. That's most of the problem right there.
I don't know if it did any good but I feel better. Hopefully at least a few people dropped their dogma and looked at the facts. I ain't countin' on it though…
HOPE
Posted American Dream, Economics, Environment, Healthcare, Humanity, Philosophy, Politics, Society on Friday, June 13th, 2008.
Comments(2)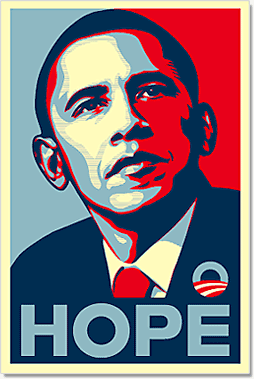 Living and Dying in the Material World
Posted American Dream, Business, Consumerism, Economics, Environment, Philosophy, Politics, Society on Friday, February 29th, 2008.
Comments(1)
Let me preface this by saying Democrats have certainly not always made the best decisions in the past few decades either. I'm not a Democrat and I'm not a Republican. I base my comments on the evidence of the past 25+ years, not on having a partisan ax to grind.
This post probably makes me sould like a sterotypical "bleeding-heart liberal" which I'm not, although the Bush administration has destroyed most of my conservative viewpoints. Now It's clear to me that the liberal or progressive point of view is sorely needed to save the American Dream.
My interest is in the best interest of the many, not of the best interest of the few.
I've been driven to write this post after reading a couple of books lately:
The Trap: Selling Out to Stay Afloat in Winner-Take-All America

Bad Samaritans: The Myth of Free Trade and the Secret History of Capitalism

And the blog post that I quote in this post.
Hopefully people are starting to see that this house of cards that our society and economy have been seduced and forced into is falling apart. The economy has been in the toilet for the common US citizen since the 80's and the "Reagan Revolution".
Corporations and the rich have done well for themselves over the past 25 years. It's easier to get ahead and achieve wealth when you climb the ladder of "success" by stepping on the backs of the majority and "financing" tax-cuts and the nation's economic foundation with a credit card mentality. Just sell more T-bills to China and keep your head buried in the sand.
But now thats it's hitting Wall Street in the pocketbook and white-collar jobs, suddenly people are paying attention and seemed surprised that the party has come to an end. I'll grant you that many people have been willing accomplices to this phenomenon and have willingly sold their soul to achieve their ideas of success.
Of course how are we to know what people have done to themselves and what people have been brainwashed into doing? Education has been cut and cut and cut since the Reagan Revolution. So has mental health treatment. So has regulation of industry. So has caring about your fellow human. So has a sense of fairness.
But what has increased? Marketing is incessant. We're being told to buy, buy, buy, almost every waking moment. People have become television zombies and are bombarded with marketing messages. Almost every website is full of ads. Buses and trains have ads on them now–both inside and out. Stadiums and civic arenas are now named after corporations. Sporting events are named after corporations. The back of your grocery receipt has ads on it. The grocery now sells gift cards to pottery barn and home depot. Now ads are even placed in front of you in urinals at restaurants and other public locations. Seriously, you can't even take a piss anymore without being bombarded with advertisements. I'm sure that advertisements on toilet paper can't be far behind.
Then you have television shows which try to make you feel like a loser if you don't consume. On home and garden shows everyone has to get a new granite countertops and stainless-steel appliances. (Even though most people have to work so much they rarely eat at home any more.) Then there are other shows showing the homes of millionaires and their cars and all of their other hideous over-consumption.
There are several shows where people berate other people for the way the look and dress. You're told that you're a loser if you don't wear the latest fashions. Television is full of shows about models which imply that you have to be skinny and buy lots of expensive clothes and $1000 handbags to be a decent human being. Then just throw it away next season and buy more stuff.
Visa and mastercard bombard the airwaves, print, and the internet telling you to buy buy buy what you really can't afford–just charge it, it's kind of like getting it for free isn't it? Meanwhile they sponsor legislation making it more difficult for people to file bankruptcy which they've largely fallen into because they have followed the bidding of the credit card commercials. Hmmm I guess you can have your cake and eat it too. If you can buy off the right politicians.
When I put all of this together I really have to seriously ask myself how responsible most people are for the mess they now find themselves in. They're not getting a good education anymore. Most people can't afford college anymore. The only financial information people are taught is to buy more stuff. Indeed our president says that to be a good American you're required to buy more stuff. (If you cancel your macy's card then the terrorists have won.)
All we're told anymore is to buy more stuff. Meanwhile the average American's real wages are lower than they were in the late 1960's, prices have increased hundreds or thousands of percent, the dollar is collapsing, national and public debt is higher than it's ever been, energy prices are out of control, healthcare is unaffordable for most, and the distribution of wealth is the most out of balance since the great depression.
The evidence I see for the collapse of the American economy and indeed the American dream lies squarely in the hands of the Reagan and Bush dynasties. In all ways possible they have sold out America and Americans to the highest bidder. And yet, poor and middle-class, hardworking American's still continue to support them. The very people most screwed by the republicans are their most ardent supporters. Stockholm syndrome at its finest.
And how does this happen? Because republicans have cunningly co-opted "religion" and "morals". By their actions they're the furthest thing from Christ-like but they've managed to somehow convince the religious people of this country that they the republicans are fighting the good fight. They've convinced poor and middle class people to oppose the "death tax" even though it only effects those people with millions of dollars. They've equated being a "liberal" with communing with the devil.
In the entire history of the United States (and indeed the world) the only time that there was a real middle class is when the power and ability of the rich to control people, governments, wealth, land, and society were finally reined in. In the US this basically lasted from after WWII until Ronald Reagan. Taxes were high on the very, very wealthy which finally slowed down the endless accumulation of wealth and creation of dynasty which had existed since the beginning of time, education was good, unions were strong, and the common person made a living wage. Reagan killed it. Yes there were lots of millionaires made but there were also lots of homeless people made—a condition which had basically not existed in the US since the great depression.
I could go on and on about this. The facts are there and yet many people do not want to accept reality. We all want to believe in the American Dream. We all want to make money and live a good and comfortable life. The problem is that the ability for all but a few to achieve this has been stripped away.
The modern Republican party since Reagan is nothing like the Republican party of years past. The Republican party of years past supported such things as the civil rights movement, the clean air act, and the endangered species act. All things that the modern Republican "Neo-Con" party is squarely against. It is now a party of the powerful, of the corporation, of the cult of money, of Enron, or Worldcom, or the savings and loan collapse, and now of the real estate and financial collapse. Humans be damned if they get in the way of profit.
And yet still I see that John McCain (not that he's exactly the same as Reagan or Bush but he still holds many of the same delusions) has a fair chance of winning the presidency. We've all been raped and our country sold down the river for the profits of the very few, and yet people still think that trickle-down economics will someday work–even though we have nearly 30 years of evidence to the contrary.
Is this the world we want?
Is this the best we can do?
Is this the American Dream?
I know it's not.
Look, I'm not against corporations or business—of course that's where jobs come from. By it's nature a business is concerned with making profit, no surprise there. The problem lies in the fact that, for many corporations and the people running them, profit is the ONLY consideration. Human welfare, health, the environment be damned if it gets in the way of profit.
That's why there needs to be limits and controls placed on companies. For the most part, left to their own devices, they'll destroy the world in the name of profit. We all want to believe that humans are good and that they'll make the right decisions, but the fact is that humans are not always good and most of the time the decisions that they make are based on their own greed and self-interest. The saying is that "the love of money is the root of all evil". The actions of many corporations bear that out.
This is the blog post that I referenced at the beginning of my post.
If you hang around the wizards of high finance (investment bankers, bond traders, brokers, and the like) you'll soon hear the word "monetize." It's a synthetic term meaning turning something of value into money. In it's most practical sense it's used to describe how a new company like Google can monetize their search engine technology by selling advertising connected to search results. Similarly, we can monetize our golden retriever pet by breeding her and selling the puppies. It's not a bad thing in and of itself, but when it becomes the only way you look at the world, it transforms you into a scoundrel. Please excuse my shocking example but young girls are being monetized in countries like the Philippines and Thailand by being sold to pimps as young prostitutes by their own parents. You see when we lose sight of the inherent, spiritual dignity of human beings and lose respect for the sacred value of nature we begin to see people and our planet as "things" to be monetized. The reason we need to regulate our financial markets is that the mindset of Wall Street is to turn everything into money. There is no financial language for human, spiritual, or nature's inherent value.

So now we have a growing economic crisis. Economists hope it's simply a modest tidal wave. They want it to hit quick and recede so the mess can get cleaned up and they can get back to monetizing things, people, and the planet. Business as usual. But their economic problem is likely to be more like global warming submerging our coastline rather than a single wave. The melting icebergs are the declining values of trillions of dollars of residential real estate. Sure the sub prime mess might be contained at losses of $200 billion or so. But now prime borrowers who used their good credit on bizarre loans that encouraged interest only or even minimum payments that added interest to a loan's principle every month are in deep yogurt. Eighteen months ago a client of mine was offered a $1.5 million loan to buy an overpriced house in San Diego for $1465 a month! The true 30-year amortization of the loan was over $10,000 a month but not to worry. He was assured he could always sell in 6 months for $2 million. When he asked me what I thought, I told him my mother taught me whenever "my eyes were bigger than my stomach" I would get a bellyache. Yes he could afford $1465 a month; what he couldn't afford was a $1.5 million house. He passed. Well lots of other people didn't pass, and they've got a looming heartache. Some estimate there are more than $500 billion of over-bloated prime mortgages that are at risk in the next 4 years. If prime borrowers start walking from their homes, the impact on the global economy and our children's well-being could be staggering.

I, of course, don't know what's going to happen. What I do know is that all this was caused by Wall St. trying to monetize our homes. Yours and mine. The idea was simple. American homeowners on average owned nearly 60% of the equity in their homes in 2002. They represented trillions of dollars of "locked up" value…money. Banks began to offer home equity lines in the 1990's to get at this value by creating secured, interest-earning loans. But that was chicken feed for Wall St. They got federal regulators to relax oversight of the mortgage market then they trained an army of retail mortgage brokers to sell homeowners on refinancing their old fashion mortgages with a new variable rate, payment option loan to "monetize" the equity in their homes. Free up cash for us to pay for granite countertops, Hummers or just blowout vacations. The financial wizards made billions in fees and we got suckered into thinking there was such a thing as a free lunch. Now we're paying for it. All of us. Not just those who took out loans, but also our children who are already having a harder time finding jobs in a frightened economy or are paying higher credit card interest for gas they can't afford.

Could all of this been avoided? Absolutely. The hyper-inflated real estate boom made our whole nation Enron 2. The lack of oversight and regulation of Wall St.'s monetization of our assets is a direct result of a failure of leadership. Leaders of financial institutions and regulators who are supposed to insure our financial markets have integrity completely failed. Meanwhile, today oil speculators have driven the price of oil to at least $20 a barrel higher than real demand says it should be. You see prices of nearly every commodity from wheat and corn to oil is going up faster than demand because financial wizards are now focused on "monetizing" the essentials of our lives. No, it's not a conspiracy. It's simply the result of only seeing the value of things as money. When powerful people operate without rules, we all pay more than we should. It would be great if the world could operate on the honor system. But it can't. We need real leaders who can't be bought and who aren't afraid.

And speaking of fear, it doesn't hurt to look inside. We also have our own inner "Wall Street Banker." An inner voice calling us to monetize our own lives. To work at jobs we don't value or to work too long and too hard for money at the expense of our relationships and peace of mind. We need to take care to regulate ourselves lest we become corrupted by our own fears. All of us need to stand for the quality of our lives rather than quantity of what we can produce. We need to own 100% of the equity of our souls.

Original Post
To visit American Dream Project's home page, click here.
Man, I hope people wake up soon…
God Dammit, What Did I Just Say About Leaving The Animals Alone!
Posted Consumerism, Environment, Nature, Philosophy, Politics, Religion, Science, Society on Wednesday, December 19th, 2007.
Comments(4)
As if hunting and eating them was not enough, those wacky Japanese have decided to also humiliate whales by making them wear Santa Hats. Now this definitely IS anthrophomorphism.

"While the white belugas are entertaining the crowds, their humpback cousins are facing a brutal end in cold storage at the hands of Japanese whalers in Antarctica"
Hunting ships are already on their way to the icy reaches of the Southern Ocean, where this year's catch of 1,000 will include humpbacks for the first time in 40 years.

The hunting expedition also plans to kill 50 fin whales, the world's second largest animal after blue whales, as 850 smaller minke whales.

Wildlife officials say the display of the white belugas wearing Santa hats is both sad and ironic against the background of the Antarctic hunts, due to start in the region after Christmas.

"While whales are being used for entertainment in Japan, the Japanese fleet is subjecting whales to a cruel death in the Southern Ocean," said Mr Darren Kindleysides, a Sydney-based campaigner for the International Fund for Wildlife.

"Sadly, the aquarium owners seem to be showing as little respect for whales as their Government."

An Australian whale-watching official, Mr Peter Lynch, said the aquarium display was disrespectful to the whales, adding: "The real irony lies in the fact that the general population in Japan have no idea what's going on in Antarctica."

However, the Australian government will be casting a different eye over the activities of the Japanese whalers in Antarctica – it plans to send a former P&O cruise ship, now converted into an armed vessel, to the region to monitor the hunting.

Following high-level talks, the vessel, Oceanic Viking, which has a reinforced hull to cut through ice, will be leased to the government to track the Japanese whaling ships and keep a check on their activities.

The crew is trained for polar conditions and they will use 'super-telephoto' lenses to record the whale slaughter.

In addition, the ship will have two .50-calibre machine guns manned by a customs boarding party should a clash of any kind with the Japanese vessels occur.

Australia's new Labour Prime Minister, Kevin Rudd, has accused the former John Howard government of doing nothing to save the endangered whales, adding that nobody took seriously Japan's claim that it was conducting scientific research. full story…
"Scientific Research" my blowhole!
OK really I can't say making the whales wear santa hats is particularly cruel (certainly not worse than wrenching them from their home and forcing them to live in a tiny cage and stop communicating with each other because they'll go deaf from the sounds bouncing around the container) . In fact I'm sure the whales are having a good laugh at the dork standing next to them.
But really, this is just another stupid example of how people use and abuse other animals for their amusement. It's just a "thing", not a living being with feelings and sensitivity or anything. It's just a little play thing. AAAARRRRRGGGGGHHHHH!
And the Japanese have got to be the worst at it with all that cutsey hello kitty, pokemon, raping little girls manga crap. Their culture is just fucking weird in that way. (And yes I know plenty of Japanese. I'm married to one in fact.) They live in a fucking dream world in certain ways. They're still taught that America was the aggressor in world war 2, they know nothing about the rape of Nan King (but that's a different post.)
On the positive side, you can buy beer and porno magazines in vending machines in Japan. And they have the best and most high-tech toilets in the world. You've not taken a proper shit until you've shit on a Japanese toilet and had it clean your asshole with water and then blow dry it. No wiping! No Muss! No Fuss! But honestly I don't have the patience to wait for the air dryer. It takes too long, just like a hand dryer. Plus I don't want to get a chapped anus! Do they make ass-chap-stick?
(FREE TIP: Make sure you don't press the "ladies wash" button by mistake or you'll get your nuts and/or vagina showered instead of your bunghole. That is of course unless your nuts and/or vagina need cleansing then by all means press that button.)
Where the hell was I? Oh yeah cruelty to animals…My wife said they used to eat whale meat at school lunch. Isn't that nifty. Really we westerners can't bitch too much about whale killing. I mean, how many billions of chickens, cows, and pigs do we kill and eat? (By "we" I mean you carnivores out there.)
Man I really don't even know what to say. The absurdity boggles the mind. OK, how about some more humiliating photos then?

"Hey Arty. I feel like a dipshit with this hat on."
"Me too, Ted."

"Is that a santa hat on your blowhole, or are you just happy to see me?"
Comments on "How we failed our children"
Posted American Dream, Business, Consumerism, Energy, Environment, Global Warming, Politics, Society on Saturday, July 14th, 2007.
Comments(0)
Just after I made my post on the end of oil I found this great post talking about the negative things that our dependence on oil has caused. Here are a couple of quotes:
The engine of modern prosperity runs on oil. That may have worked in the last century, but it's a complete and total disaster in this one. And unless we get to a radical new solution right away, our children will be slaves. Oil plagues us in every way. It pollutes our air, over heats our atmosphere, funds terrorists, and gives sinister governments enormous power and sophisticated weapons.
and
Think about it. For over 30 years our government and business leaders have led us down a dark slippery path where our way of life and our standard of living would become increasingly dependent on religious fanatics or ruthless despots. So what have we done?

We've darkened our children's future. We've enriched scary countries like Saudi Arabia who support terrorism, Iran who wants to nuke Israel, and Venezuela who is becoming the new Cuba. Meanwhile, Europe has turned reborn ruthless nuclear Russia into an energy-fueled totalitarian powerhouse. And it's only going to get worse. Why? World demand is exploding and too few people control the supply of "devil juice."
The End Of Oil? Man That Sucks!
Posted Business, Consumerism, Energy, Environment, Politics, Society on Tuesday, July 10th, 2007.
Comments(1)
For years some have said that the world is running out of oil. Many said that we'd be out within 50 years. Others said that there was enough oil to last for hundreds of years and that the folks who predicted the end of oil were alarmists.
In reality, the world won't "run out of oil". There will still be plenty of it in the ground, it's just that we won't be able to get it easily or at all. Much of the remaining oil is held in shale rock or tar sands (not easy or cheap to extract), or is located in the deep ocean where there is currently no easy/cost-effective way to get it.
According to the peak oil theory the world's oil production will be a bell curve–fast production growth, a small top, and then a rapid decline. Some say global oil production already peaked in 2004 and is now in decline. While the oil industry and many governments say that peak oil theory is nonsense and that there will be a long plateau of oil production but that it won't happen until some 20-50 years in the future.
Antarctic Region the Size of California Melted in '05
Posted Environment, Global Warming, Science on Saturday, June 2nd, 2007.
Comments(0)
This just in: Dateline May 17, 2007 – More scary crap about stuff melting. Satellite data collected by the scientists between July 1999 and July 2005 showed clear signs that melting had occurred in multiple distinct regions, including far inland and at high latitudes and elevations, where melt had been considered unlikely.
"Antarctica has shown little to no warming in the recent past, with the exception of the Antarctic Peninsula," said Konrad Steffen of the University of Colorado, Boulder. "But now large regions are showing the first signs of the impacts of warming as interpreted by this satellite analysis."
This story is apparently serious enough that even Fox News covered it. Now that's saying something. This whole "global warming theory" might be something to keep an eye on.

Coming soon To An Antarctic Penguin Near You!
*Image courtesy of visualparadox.com
Global warming "is three times faster than worst predictions"
Posted Environment, Global Warming, Science on Saturday, June 2nd, 2007.
Comments(0)
I don't care if you believe global warming is caused by humans, sun spots, or fruit bats; but you gotta admit that's a pretty freakin scary headline. Quotes from the article:
"Global warming is accelerating three times more quickly than feared, a series of startling, authoritative studies has revealed. They have found that emissions of carbon dioxide have been rising at thrice the rate in the 1990s. The Arctic ice cap is melting three times as fast – and the seas are rising twice as rapidly – as had been predicted."
AND
"The significance is that this is much faster than even the highest scenario outlined in this year's massive reports by the Intergovernmental Panel on Climate Change (IPCC) – and suggests that their dire forecasts of devastating harvests, dwindling water supplies, melting ice and loss of species are likely to be understating the threat facing the world."
AND
"On the ground, a study by the University of California's National Snow and Ice Data Center shows that Arctic ice has declined by 7.8 per cent a decade over the past 50 years, compared with an average estimate by IPCC computer models of 2.5 per cent."
http://environment.independent.co.uk/climate_change/article2609305.ece Seriously, regardless of what you think is causing global warming, you gotta admit that this is some pretty serious stuff.
Bush Administration Agrees To Tackle Global Warming "As Long As We Don't Actually Have To Do Anything"
Posted Business, Environment, Global Warming, Politics on Thursday, May 31st, 2007.
Comments(2)
In a surprise move, today the Bush Administration announced that it "is taking the lead" on climate change by proposing a series of meetings over the next 18 months. This announcement was hailed by leaders of the oil, gas, and coal industries, who are pleased that Mr. Bush will allow them that much more time to "do nothing while continuing to reap record profits." Mr. Bush reassured business leaders that his proposed talks about maybe proposing to possibly talk about maybe doing something (possibly) about global warming would not hurt the economy or their profits.
Republican strategists Bob Whitebread praised this announcement, saying: